Welcome to the ACHA
---
CONGRATULATIONS TO OUR YEAR END CHAMPIONS:
Visit our
photo galleries
to view larger images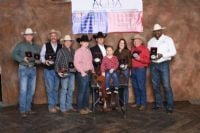 Open
World Champion: Pepto Katz
Rider:Mike Combs
Owner: Philip Wright
Res. World Champion: Zr One
rider:Paige Kincaide
owner:Keith Mesker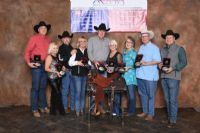 NON PRO
World Champion: Bob Petersen
Res. World Champion: Martha Wilson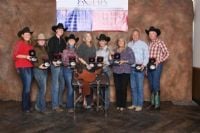 50,000 NON PRO
World Champion: Jana Lowe
Res. World Champion: Christine Perry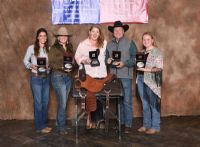 20,000 NON PRO
World Champion: Hannah Venne
Res. World Champion: Billy Light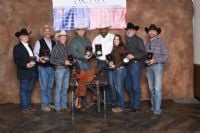 15,000 NOVICE HORSE
World Champion: CD Swinging Jane
Rider:John Dublin
Owner:Deni Grissette
Res. World Champion: Little Metal Cat
Rider:Alvin Turner
Owner:3p Cattle Co.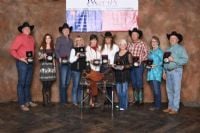 15,000 NOVICE HORSE NON PRO
World Champion: Diane Petersen
Res. World Champion: Susan Rollins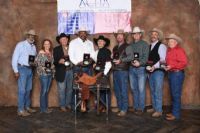 3,000 NOVICE HORSE
World Champion: Quejanaswinninstreak
Rider: Alvin Turner
Owner: Gully Enterprises
Res. World Champion: Rum N Oak
Rider: Tony Seamons
Owner: Tharon Anderson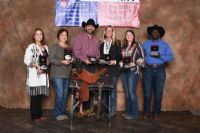 2,500 NOVICE RIDER
World Champion: Seth Weinberg
Res. World Champion: Bobbi Wallace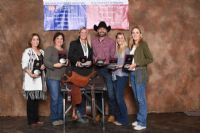 1,000 NOVICE RIDER
World Champion: Bobbi Wallace
Res. World Champion: Seth Weinberg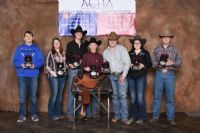 SENIOR YOUTH
World Champion: J.T. West
Res. World Champion: Dually Husband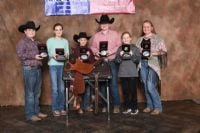 JUNIOR YOUTH
World Champion: Dakota West
Res. World Champion: Toby Combs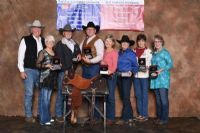 SENIOR NON PRO
World Champion: Ray Richardson
Res. World Champion: Ron Jones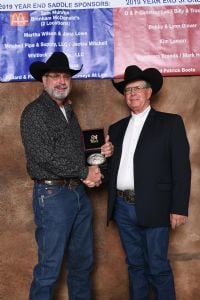 OPEN DERBY
World Champion: Two Time Shorty
Rider:John Kirby
Owner: Seth Wooten
Res. World Champion: Annie Gotta Pistol
Rider: Cletus Hulling
Owner: Laura Wilson NON PRO DERBY
World Champion: Meagan Johnsrud
Res. Champion: Traci Shehady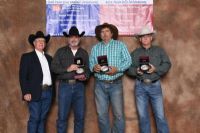 OPEN CLASSIC
World Champion: Pawzitively Smart
Rider: Cletus Hulling
Owner: Troy Buchanan
Res. World Champion: TR Shes A Cat
Rider: Cletus Hulling
Owner: Andre Kliebert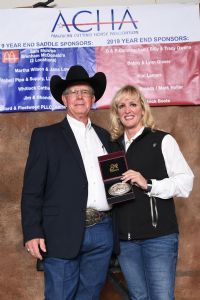 NON PRO CLASSIC
World Champion: Elizabeth Riley
Res. World Champion: Kelsey Conn
---
CONGRATULATIONS TO OUR 2019 AWARD WINNERS:
Visit our
photo galleries
to view our champions!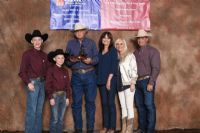 Member Hall of Fame
Jim & Rhonda Ross (center)
along with grandsons JT & Dakota West
& daughter Tayvn & husband Josh West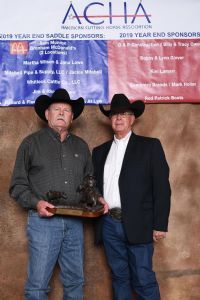 OPEN RIDER HALL OF FAME
Mike Mowery
presented by ACHA President Mike Combs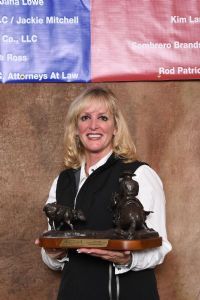 Non Pro Rider Hall of Fame
Elizabeth Riley and Kelsey Conn (not pictured)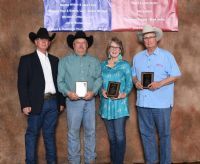 Non Pro Silver Hall of Fame Billy Owens
Non Pro Gold Hall of Fame Jennifer Bowers,
D'Ann Randolph(not pictured)
& Derk Harmsen(not pictured)
Non Pro Roll of Honor James Kier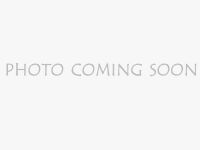 Ben Todd Award
Butch Lott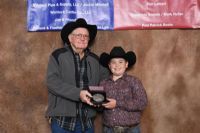 MOST IMPROVED YOUTH
Morgan Thornton
presented by Bobby Glover
Lynn & Bobby Glover/Sponsors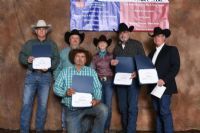 TOP HANDS
John Dublin, Sponsors Billy & Tracy Owens
Cletus Hulling, Mike Combs
& Billy Bob Moore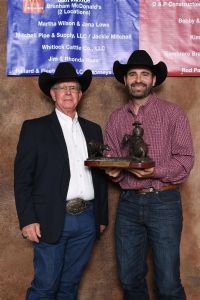 ROOKIE OF THE YEAR
Seth Weinberg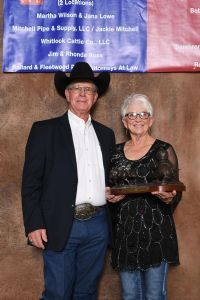 HIGH POINT NON PRO RIDER
MARTHA WILSON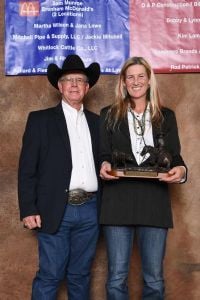 HIGH POINT HORSE
High Cat Merada RG
owner-Bobbi Wallace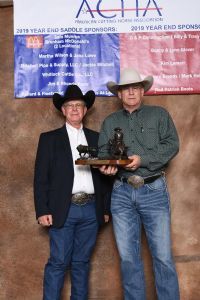 HIGH POINT OPEN RIDER
JOHN L. DUBLIN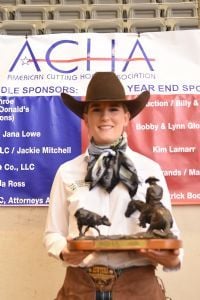 AFFILIATE SHOOT OUT CHAMPION
Lilian Macrae representing
Australian Cutting Horse Group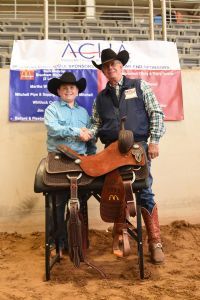 MCDONALD'S SHOOT OUT CHAMPION
Jr. Youth
Morgan Thornton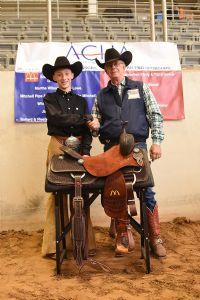 MCDONALD'S SHOOT OUT CHAMPION
Sr. Youth
J.T. West
---
Member Spotlight
ACHA CONGRATULATES: Mike Randolph - 2018 Non Pro Derby World Champion riding Frostonthemesa

If you asked many dedicated non pro cutters, some might confess that they work at their jobs just so they can cut. For Mike Randolph, rider and owner of 2018 ACHA Non Pro Derby Champion Frostonthemesa, it is just the opposite. Randolph said, "I don't preach so I can cut; I cut so I can preach." This cowboy minister believes the best way to reach people is by becoming a part of their culture. Gathering Strays, his aptly named ministry, "is a way to take the church to the people." In appreciation of their involvement in cutting, Mike and wife Rosemary Randolph were inducted into the ACHA Members Hall of Fame in 2016."
In the process of blending church and cutting, Randolph rode his roan mare Frostonthemesa to the 2018 Non Pro Derby Championship by competing with the people he was trying to reach in his ministry. Mike and his wife Rosemary raised the mare by Bet Hesa Cat out of their mare Rochelle by Docs Hallmark. Rochelle was purchased from Missy and Curly Tully and shown extensively by Mike, Rosemary, and Mike's brother Ellis Randolph in the ACHA.
Frostonthemesa was a challenge. "She was wild as a March hare," according to Randolph. Nevertheless, the mare was talented. Mike had her with trainer Chris Johnsrud as a three year old. Mike showed her at the NCHA futurity, where he barely missed the semi-finals after a review on a hot quit when the cow moved a foot. After the futurity, Randolph credits Mike Mowery and Billy Bob Moore with helping him keep the mare going during her four-year-old year. During much of the time when he was showing, Mike says he felt like he was riding one-legged because of complications of two knee surgeries. He always had his brother Ellis to "fall back on" for help with the mare. "He could fix almost anything," Mike said. Ellis Randolph had been the "go to" person for many other ACHA cutters as well. Unfortunately, Ellis passed away a few weeks ago on October 18.
The other person who deserves a lot of credit for making Frostonthemesa a winner is Mike's wife Rosemary. She usually fed, exercised, and warmed up the mare at cuttings because of Mike's knee problems. When it comes to cutting, he says, "It is not me; it is me and Rosemary. I would not have been able to show without her." In Mike's opinion, Rosemary likes cutting even more than he does. For him, "cutting is a tool; for Rosemary, it is therapy."
Something that has helped Randolph be successful in cutting is his attitude. "I don't get nervous." It did not matter if it was a jackpot or finals. "I never felt like I was competing against other people. You can't make any difference in what they do." He developed this attitude while competing in rodeos "before, during, and after college" at Texas A&M University. He rode bulls and saddle broncs and roped a little. He also met and married Rosemary while in college. In 1978 Mike graduated from A&M with a degree in agricultural economics, and he got into the ministry in 1984.
Pastoring took Mike and Rosemary to ranches in West Texas near Alpine and Marfa or "anywhere there was a rodeo." He also preached in several rural churches in Iowa, Kentucky, and Missouri, or anywhere they could stop, "preferably near a river for fishing." Preaching also took Mike to places much farther away and much more dangerous. He spent time in the Amazon jungle with various tribes of Indians and in the Soviet Union with Christians avoiding persecution. Eventually, Mike and Rosemary settled near his family in Belton, but Mike has a bucket full of entertaining stories of his experiences as a missionary.
With Mike's World Championship buckle to add to his collection and the Gathering Strays ministry pulling in more and more people at cuttings, this story should have a happy ending. After all, every good story should have a happy ending. Unfortunately, this one does not. Mike and Rosemary's beautiful young mare Frostonthemesa has been diagnosed with headshaking syndrome. It is a rare phenomenon that raises more questions than answers. It involves an irritated nerve in the skull that makes the horse hyper sensitive. Unfortunately, there is no known cure at this time.
Mike has done extensive research plus taken the mare to numerous veterinarians, equine dentists, and chiropractors. None have been able to help. The head shaking has only gotten worse with time. According to what vets have told Mike, they are not sure if the condition is genetic or if it will get better or continue to get worse. At this point, Frostonthemesa is a five-year-old World Champion mare that cannot be ridden and will not be bred until more is known about the condition and how it is contracted.
No doubt, Rosemary would like to have another horse, but Mike is not sure if they will have another show horse because he is still having trouble with his knees and because of the cost of a competitive horse. He says they have been blessed with good horses in the past even though "people would be shocked at how little we paid for them. Most were rejects."
Whether or not Mike or Rosemary ever show another cutting horse, they will continue to be involved with the people of cutting. Randolph hopes the ACHA will stay focused on grass roots cutters and people who cut because they love it and not for the money. He added, "If people chase money, they get in trouble." Instead, he encourages cutters to remember the value of people helping people.
By: Raena Wharton
---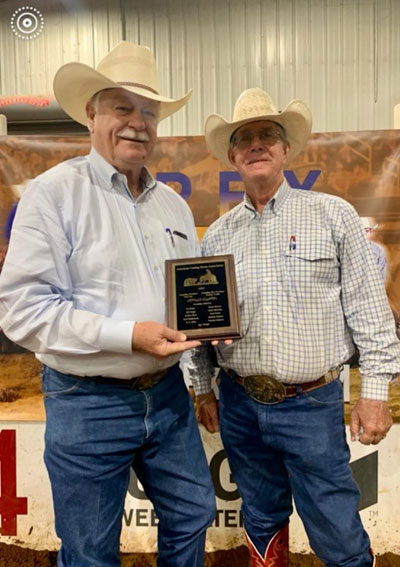 Keeping it in the family! Ron Wright, one of the Founding Directors of the American Cutting Horse Association, is presented with a commemorative plaque listing the 1985 ACHA Founding Board of Directors by current ACHA President, Mike Combs. Mike's father, George Combs, was also a founding director. Ron Wright's son, Phil Wright, has ridden with Mike Combs since he was in the Youth!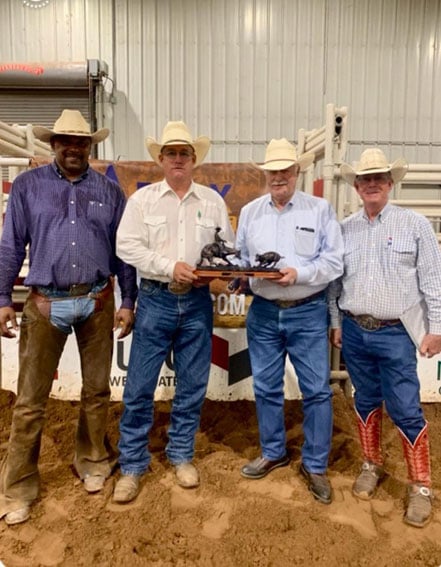 Ron Wright, ACHA Founding Director, presents the Founders Open Trophy to John L. Dublin. John won the $1000 Added Founders Open class at the American West Texas CHA Labor Day Bash in Sweetwater, TX. Pictured left to right: Alvin Turner - AWTCHA President, John L. Dublin, Ron Wright, Mike Combs - ACHA President.
---
Communication Methods:
Would you like to receive emails from ACHA?
Send your name to us at achacutting@yahoo.com to be added to our email list.
Would you like to receive reminders via text from ACHA?
Simply text "@carysi" to the number "81010". You will automatically be added to the ACHA group and be able to receive text messages from time to time. You can opt out from receiving these messages at any time.
"Like" our Facebook page and the pages of our affiliates to get up to date information or send messages via Facebook.
---
In continuance of the American West, and the ranching lifestyle, the American Cutting Horse Association strives to promote cutting horses as a competition sport. The goal of the ACHA is to promote the breeding, training and sport of these great horses in a competitive setting.
By the establishment of rules of conduct for cutting horse contests and the keeping of complete and accurate records of these contests, the ACHA seeks to promote and regulate the showing of cutting horses.
There is a place in the ACHA for contestants and their horses at any level and any goal. ACHA membership consists of people of diverse backgrounds and talents and encourages individuals, families and companies to become involved in the sport of cutting
---

Upcoming Events
---
January 4 & 5, 2020
Am Southwest CHA - Belton, TX
---
January 17-19, 2020
ACHA Winter Circuit - Belton, TX
---
LATEST NEWS

RULE CHANGE:
Please read the important rule changes for 2019
Click here to view!
---
Thank You Sponsors
2019 YEAR END SADDLE SPONSORS:
Sam Munroe / McDonalds (2 locations Brenham)
Martha Wilson & Jana Lowe
Mitchell Pipe & Supply, LLC / Jackie Mitchell
Whitlock Cattle Co., LLC
Jim & Rhonda Ross
Ballard & Fleetwood PLLC, Attorneys At Law
2019 Year End Sponsors:
O & P Construction / Billy & Tracy Owens
Bobby & Lynn Glover
Kim Lamarr
Sombrero Brands / Mark Hollar
Rod Patrick Boots
2019 ACHA Extravaganza Sponsors:
Lee & Judy Barron
Bowers Vet Clinic / Jennifer Bowers, DVM
Bellville Abstract Co. / Leigh Ann Schultz
Quick Be A Cat / Dorothy Lemecha
Chris Woods
Andra & Kirby Wisian
Whitlock Cattle / John Hightower
Carol & Troy Buchanan
Bell County Expo
2019 ACHA WEEKEND SPONSORS:
Lee & Judy Barron
Bellville Abstract Co. / Leigh Ann Schultz
Whitlock Cattle
Bowers Vet Clinic
Martha Wilson
Jana Lowe
Mitch Farris Cutting Horses
Camille Abbott
Mike Combs Cutting Horses
Robert Fuentes Cutting Horses
Graham Land & Cattle/Ron Jones
Lana Wells
Evergreen Cowboy Church
Cletus Hulling Cutting Horses
Chris Woods
That Guy Brands Strategic Consulting / Steven Kahla