Welcome to the ACHA
---
Don't miss out on important reminders from the ACHA!
Text @achacu to 81010 to sign up.
---
Member Spotlight
ACHA Member Profile - Martha Wilson,
2020 Non Pro and Senior World Champion
By Raena Wharton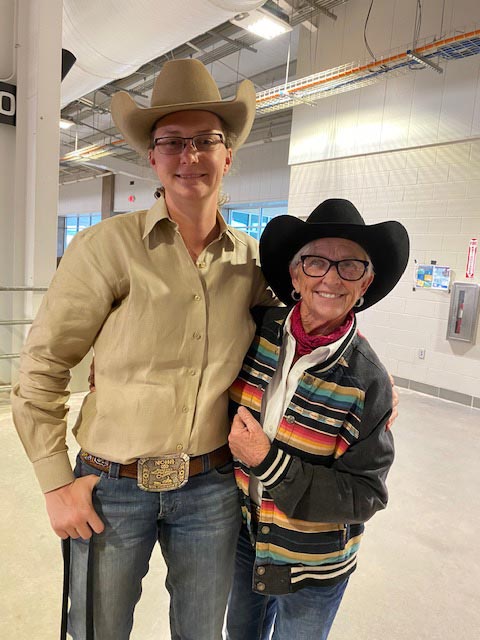 The race for ACHA Non Pro World Champion went right down to the last run of the last show of the year. Martha Wilson, Kelsey Conn, Keith Mesker, all had a shot at the coveted award. When the Championship show began, Martha Wilson was leading the class. The first day of the show resulted in Wilson earning three points and Keith Mesker adding two.
On the final day of the Championships, Martha Wilson held a slight margin over Kelsey Conn, a consistently formidable opponent. That final day that would determine the winner. Wilson worked seventh in a tough bunch of cattle and lost a cow. Conn drew last in the set and also had a rough time on those cattle. Neither Wilson nor Conn gained points on their final runs, but Keith Mesker won the class and earned six points. Combined with the two he earned on the first day, this gave him a total of eight points for the show.
As the dust settled and points were tallied for the 2020 point year, Martha Wilson was declared the ACHA Non Pro World Champion and Keith Mesker as Reserve with Kelsey Conn only one point behind him at third. Billy Light, Bobby Sue Shore, and Philip Wright followed close behind for the next three slots. In fact, the span from first to sixth place was only ten points, indicating how close the Non Pro race was for the year.
In addition, Martha was also named the 2020 World Champion in the Senior class. During the 2020 point year overall, she earned points in the Non Pro class by entering 29 times; in the Senior class, she had 21 entries.
Becoming the ACHA Non Pro World Champion had been a goal of Martha's after being inducted into the ACHA Hall of Fame in 2017, which requires lifetime earnings of at least $50,000 for Non Pros. Martha Wilson finished the 2020 year with lifetime ACHA earnings at $72,358.39. She says she has won about forty cutting buckles, plus she has earned multiple World Championships. However, Martha claims she is most proud of being presented with the Ben Todd Award to recognize her sportsmanship and support of other cutters. She remembers the late Ellis Randolph telling her the Ben Todd Award is "the biggest award in the ACHA."
According to Martha's niece and fellow cutter Jana Lowe, "Martha is like the energizer bunny and not afraid of anything." Lowe says their whole family is "ridiculously competitive." Lowe points out that in addition to cutting, her aunt shoots extremely well, rides motorcycles, drives big equipment, and collects antique cars.
Martha and her first husband owned primates and big cats. She had tigers, lions, cougars, and monkeys, including a monkey that bit Martha so badly she had to have her thumb reattached. Martha did not ride horses during her time of raising exotics, but as a child she had ridden extensively. Not in the most traditional sense though.
Martha's first mount was a burro that her dad ordered from the Sears and Roebuck catalogue. After about three years, Martha's father supported a trade because he said Marth having that burro meant "she was about to lose her religion." Susie the burro was traded for a Shetland pony named Vinegar. Martha rode the Shetland for many years, and Vinegar lived to be 32 years old. Moving on from the Shetland, Martha rodeoed a bit in high school, but after she married and had two children, she did not ride competitively again until many years later.
Widowed in 2001, Martha married David Wilson five years later. David did not cut but was involved and very supportive of Martha's interest in horses. When Martha saw Mitch Farris riding Cat Commander, she thought the gelding was the most athletic horse she had ever seen, so she bought him to begin cutting seriously. According to ACHA records, her first checks were on Cat Commander and Typical Sneakpreview in the $500 Novice Rider and $2500 Novice Rider classes in late 2008. Once she started, she was "all in." She does not think she missed a single ACHA cutting in 2009, and she was leading for Rookie of the Year before she "knew what that meant." By the end of her first full year, Martha had won four saddles.
In subsequent years, Martha has been successful with other horses, particularly Cat House Charmer, Scootin N Bermuda, and Fletchtime. She continues to try new horses. "I just want to cut," she says. Her own philosophy about showing is: "I don't critique myself after I show. It is just history." She adds, "If you can't change something, you need to let it go."
Martha cuts due to "the horse connection" and because she loves showing. She has continued to show in the ACHA because of "the people." She says the ACHA makes you feel comfortable, and she hopes the association will be able to pull in more horse people, especially young people, to increase the number of cutters involved and the number of shows.
Recently, Martha has been riding with trainer Michael Blewitt. Blewitt believes Martha's attitude makes her an "awesome" person. "She wants to help people. It is not all about her," Blewitt says. "She is cool."
Martha has also been described as "gritty." Most people who have watched her at a cutting would agree. Even after being widowed a second time in 2018, Martha has been able to maintain a positive attitude about cutting. "All this good luck I've had is due to the grace of God. I've had great horses, great help, and great friends."
Although Martha Wilson got started in cutting a little later in life than most, she wasted no time catching up. Luckily for the people who enjoy watching her show, she is not slowing down.
"I'm going to try to ride as long as I can," she asserts. "I am 71 years old, and I am proud of it." Her no-excuses, no-apology attitude is an inspiration for all. "I'll keep showing up until one day I won't," she says.
Hopefully, that day will be a long time coming.
---
---
CONGRATULATIONS TO OUR YEAR END CHAMPIONS:
Visit our
photo galleries
to view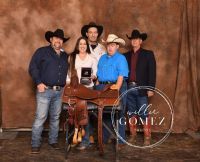 Open Champion
ZR One
Owner Keith Mesker
Rider Paige Kincaid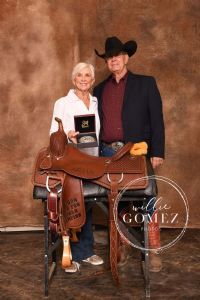 Non Pro Champion
Martha Wilson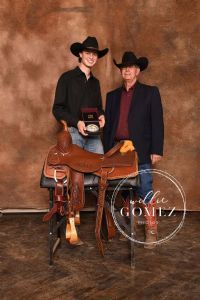 50,000 Non Pro Champion
Zach Harbers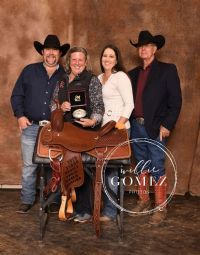 15,000 Novice Horse Champion
Mecoms Choice
Owner Leigh Ann Schultz
Rider Paige Kincaid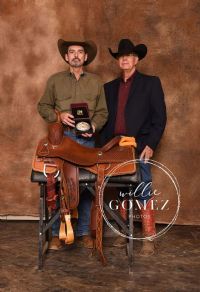 20,000 Non Pro Champion
Keith Baehmann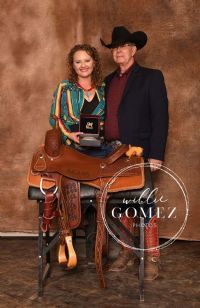 15,000 Novie Non Pro Champion
Mandy Schoenst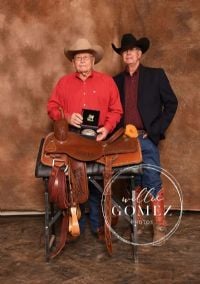 3,000 Novice Horse Champion
Dualllyn For The Moon
Owner James Morris
Rider Lonny Morris
2,500 Novice Rider Champion
Dorothy Lemecha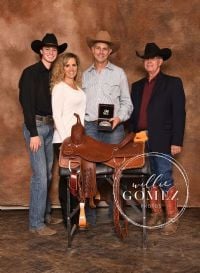 1,000 Novice Rider Champion
David Harbers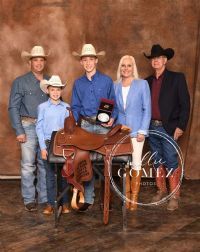 Senior Youth Champion
J.T. West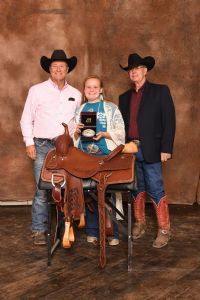 Junior Youth Champion
Baylee Wall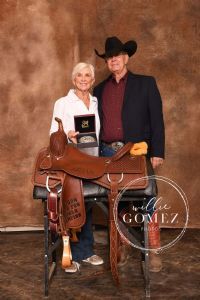 Senior Non Pro Champion
Martha Wilson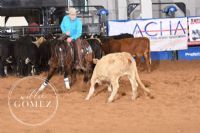 Open Derby Champion
Merls Hickory Rio
Owner Darrell Loewe
Rider Lonny Morris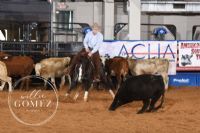 Non Pro Derby Champion
Billy Crenshaw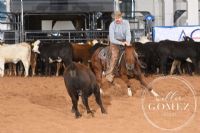 Open Classic Champion
Backwoodz Bad Girl
Owner Lee Barron
Rider Trent Bell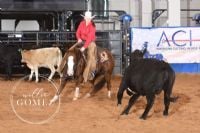 Non Pro Classic Champion
Katy Fornas
---
CONGRATULATIONS TO OUR YEAR END AWARD WINNERS:
Visit our
photo galleries
to view
McDonalds Senior Youth
Shoot Out Champion
Isaac Gomez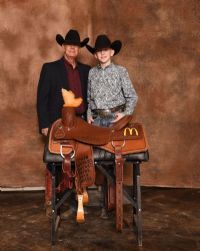 McDonalds Junior Youth
Shoot Out Champion
Race Morris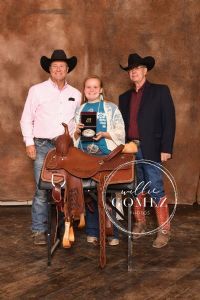 Most Improved Youth
Baylee Wall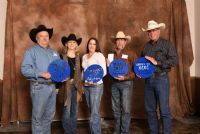 Top Hands
Paige Kincaid, John Stewart, Cletus Hulling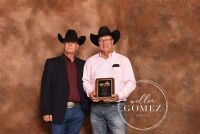 Ben Todd Award
Billy Light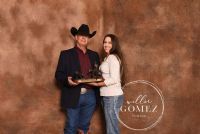 ACHA High Point Open Rider
Paige Kincaid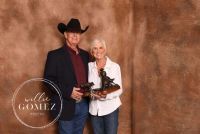 ACHA High Point Non Pro
Martha Wilson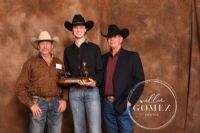 High Point Horse
Sweet Lil Kit
Rider John Stewart
Owner Zach Harbers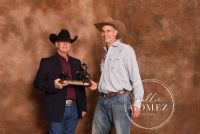 Rookie of the Year
David Harbers
ACHA Affiliate Shootout Champion
Robyn Killion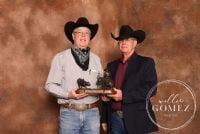 Member Hall of Fame
Mark Hollar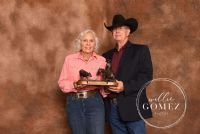 ACHA Member Hall of Fame
Raena Wharton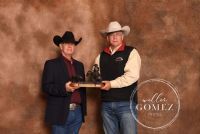 Open Rider Hall of Fame
John Dublin
---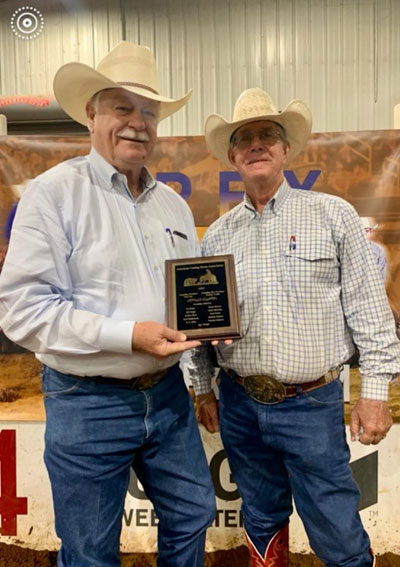 Keeping it in the family! Ron Wright, one of the Founding Directors of the American Cutting Horse Association, is presented with a commemorative plaque listing the 1985 ACHA Founding Board of Directors by current ACHA President, Mike Combs. Mike's father, George Combs, was also a founding director. Ron Wright's son, Phil Wright, has ridden with Mike Combs since he was in the Youth!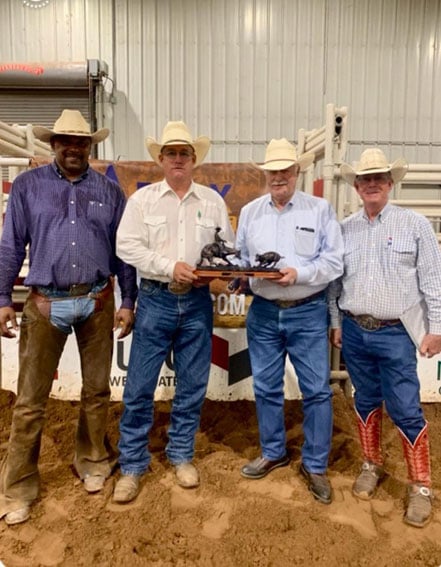 Ron Wright, ACHA Founding Director, presents the Founders Open Trophy to John L. Dublin. John won the $1000 Added Founders Open class at the American West Texas CHA Labor Day Bash in Sweetwater, TX. Pictured left to right: Alvin Turner - AWTCHA President, John L. Dublin, Ron Wright, Mike Combs - ACHA President.
---
Communication Methods:
Would you like to receive emails from ACHA?
Send your name to us at achacutting@yahoo.com to be added to our email list.
Would you like to receive reminders via text from ACHA?
Simply text @achacu to 81010. You will automatically be added to the ACHA group and be able to receive text messages from time to time. You can opt out from receiving these messages at any time.
"Like" our Facebook page and the pages of our affiliates to get up to date information or send messages via Facebook.
---
In continuance of the American West, and the ranching lifestyle, the American Cutting Horse Association strives to promote cutting horses as a competition sport. The goal of the ACHA is to promote the breeding, training and sport of these great horses in a competitive setting.
By the establishment of rules of conduct for cutting horse contests and the keeping of complete and accurate records of these contests, the ACHA seeks to promote and regulate the showing of cutting horses.
There is a place in the ACHA for contestants and their horses at any level and any goal. ACHA membership consists of people of diverse backgrounds and talents and encourages individuals, families and companies to become involved in the sport of cutting
---

Upcoming Events
---
January 30-31, 2021
*New Dates*
Am Southwest Tx CHA - Belton, TX
---
February 13 & 14, 2021
Am South TX CHA - Brenham, TX
---
March 20 & 21, 2021
Am South TX CHA - Brenham,
---
LATEST NEWS

RULE CHANGE:
Please read the important rule changes for 2020
Click here to view!
---
Thank You Sponsors
2020 SADDLE SPONSORS:
Sam Munroe / McDonald's (2 locations)
Martha Wilson & Jana Lowe
Bassel Ranch
Bowers Veterinary Clinic
Mitchell Pipe & Supply, LLC /Jackie Mitchell
Lee & Judy Barron
American Southwest Texas CHA
Wunsch Family/MA Partners
Tracy Owens/Chris Woods/Gretchen Hawksworth/
Billy & Nora Light
Ron Jones
Universal Contracting
Bob & Diane Petersen
Ballard & Fleetwood PLLC, Attorneys at Law
Jim & Rhonda Ross
2020 Buckle Sponsors:
Cynthia Hendrickson
Bobby Glover
WC Tractor
Doggett Heavy Machinery
Ted Olney
Jim & Rhonda Ross
Billy & Nora Light
2020 Sponsors:
O & P Construction / Billy & Tracy Owens
Chris Woods
APHA
Sombrero Brands / Mark Hollar
Bell County Expo Center
Tom Bever
Jamie & Terri Rounsaville
Tommy Neal