Welcome to the ACHA
Member Spotlight
ACHA Youth Program Remains a High Priority for Cat and Terry Jones
By Raena Wharton

The story of Catherine and Terry Jones is a love story: love for each other, love for their family, love for cutting, and love for the youth of the American Cutting Horse Association (ACHA). Terry and Catherine, or Cat as she prefers, were recipients of the Ben Todd Award last year in the ACHA. This award recognizes sportsmanship and support of others in the association. They currently serve on the ACHA Youth Committee along with Gena and Bucky Bonner. Cat said, "We are fortunate enough to be surrounded by such amazing people in our ACHA family."
That family is a blended one on more than one level. Terry is an electrician, and Cat is a nurse. They met when Terry was preaching in Coldspring, Texas, where they live now. "Terry asked me on a date after a long workday at the church, and we have been together ever since," said Cat Jones. When she met Terry, Cat had four young sons, but she claims, "Terry has always loved them like they were his own. That made me love him that much more."
Cat and Terry agreed to raise their boys to be "kind, hard-working, and respectful." Cutting is an important but optional family activity. Two of the boys, Morgan and Dually, have become cutters and are currently doing very well in ACHA junior and senior youth classes. Their parents believe the best way for the boys to be successful is to learn to do it themselves. Terry helps them, but according to Cat, "Terry does not ride their horses, they do! That is something I am so proud of!" Cat is also quick to credit the ACHA trainers for helping the boys as well, and she says the trainers are truly great people to help the youth as they do!"
Cat did not grow up around horses, but Terry did. His father was the cattle foreman for Valley View Ranch in southeast Oklahoma. Terry said he rode his first bucking horse when he was seven years old and continued to ride broncs through high school. He also roped calves and team roped. When he moved to Texas, he settled next door to cutting horse trainer Donnie Shore. They had been roping together for a while before Shore put Jones on his first competitive cutting horse "sometime around 1987." The rest of Terry's introduction to cutting is identical to that so many other cutters. Terry said as soon as that first cutting mare he rode really engaged and "fell down" in front of a cow, he was hooked.
Nevertheless, Terry did not compete much in cutting until 2000. He had lost both parents in 1999 and decided to haul in their honor in 2000. He certainly did them proud. That year he won the ACHA World in the $2500 Novice Rider and $10,000 Non-Pro on a horse named Cow Minded and the $3000 Novice Horse with SR High Handed Doc. Since then, Terry has been focused on his electrical business and on encouraging and cheering for his boys. He admits he misses the "butterflies you get when they call your name," but says he can get that same feeling when Morgan and Dually show. Does Terry expect to show again in cutting? "Absolutely, but for the time being it is all about helping my boys show their horses."
Cat agrees. She says she loves to ride and can see herself competing someday, "but right now it's all about the boys. I want to see them be successful, to learn to make mistakes and learn how to fix those mistakes." That helpful attitude extends to other ACHA youth as well. Cat said, "We have a small pen and a small flag, but we tell kids all the time to come over and bring their horses. We'll help in any way we can."
Terry offers accolades to his wife for her dedication to the ACHA youth. He says, "Cat's most important contribution to the ACHA is her tireless effort to see the youth grow. She is constantly coming up with new ideas and prizes and plans to bring more youth kids in." He claims that once Cat "gets her mind set on something, she gives 110%. That's why I love her so much."
Both Cat and Terry have made it a high priority to increase ACHA youth participation. Cat recognizes that, "If we are not bringing in more children and encouraging them, teaching them, and supporting them, then the youth program will never grow."
Providing a place where youth cutters can compete plus have some fun could be essential not only to the growth of the youth program but also to the entire association. Obviously, they love supporting the youth, yet Cat and Terry Jones also recognize that the youth are the future of the ACHA.
---
Congratulations to the 2021 World Champions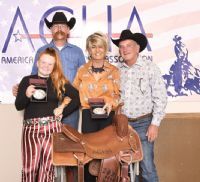 Open
Backwoodz Bad Girl
Owners: Gena & Bucky Bonner
Rider: Trent Bell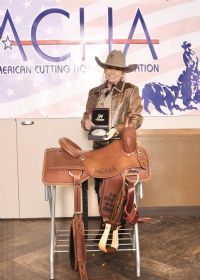 Non Pro
Bobbie Sue Shore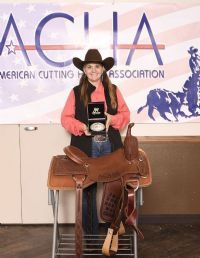 50,000 Non Pro
Janie Crumpler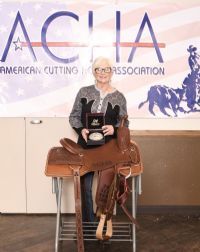 Senior Non Pro
Martha Wilson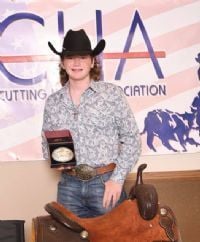 Junior Youth
Toby Combs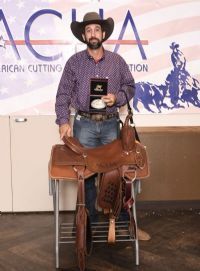 3000 Novice Horse
CR Mr Peppys Mambo
Owner: Craig Robinson
Rider: Michael Crumpler Jr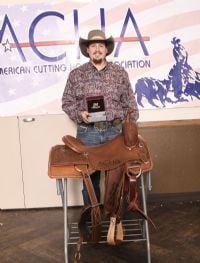 2500 Novice Rider
Ryan McGilvray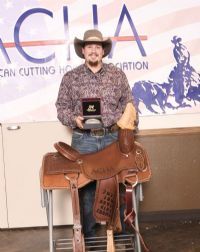 1000 Novice Rider
Ryan McGilvray
---
Congratulations to the ACHA Year End Award Winners
Click here to view more photos in gallery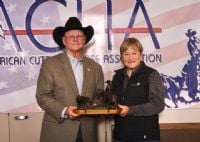 2021 Member Hall of Fame recipients
Jim & Jan Pederson Gandy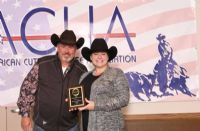 Ben Todd Award
Catherine & Terry Jones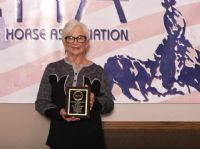 Non Pro Hall of Fame Silver Plaque
presented in recognition of
earnings of $75,000 or more
Martha Wilson.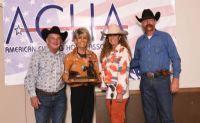 2021 High Point Horse
Backwoodz Bad Girl
Owners: Gena & Bucky Bonner
Riders: Trent Bell & Gena Bonner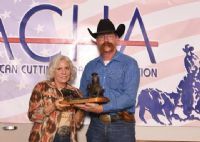 2021 High Point Open Rider
Trent Bell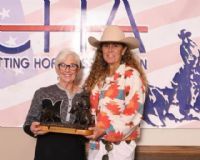 2021 High Point Non Pro Rider
Martha Wilson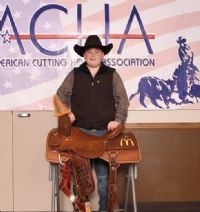 McDonalds Shootout Junior Champion
Morgan Thornton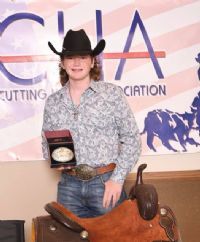 2021 ACHA World Champion Junior Youth
Toby Combs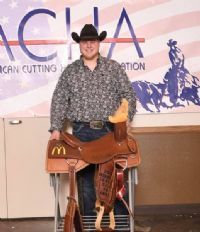 McDonalds Shootout Senior Youth Champion
Dually Husband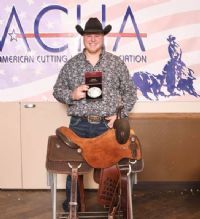 World Champion Senior Youth
Dually Husband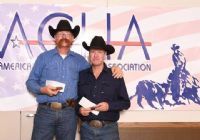 2021 Top Hand Awards
Trent Bell & Michael Blewitt
Not pictured: Butch Lott & Cletus Hulling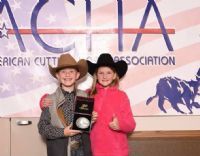 Most Improved Youth
Clay Hindt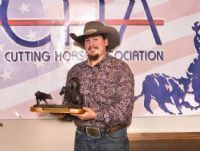 2021 Rookie of the Year
Ryan McGilvray
---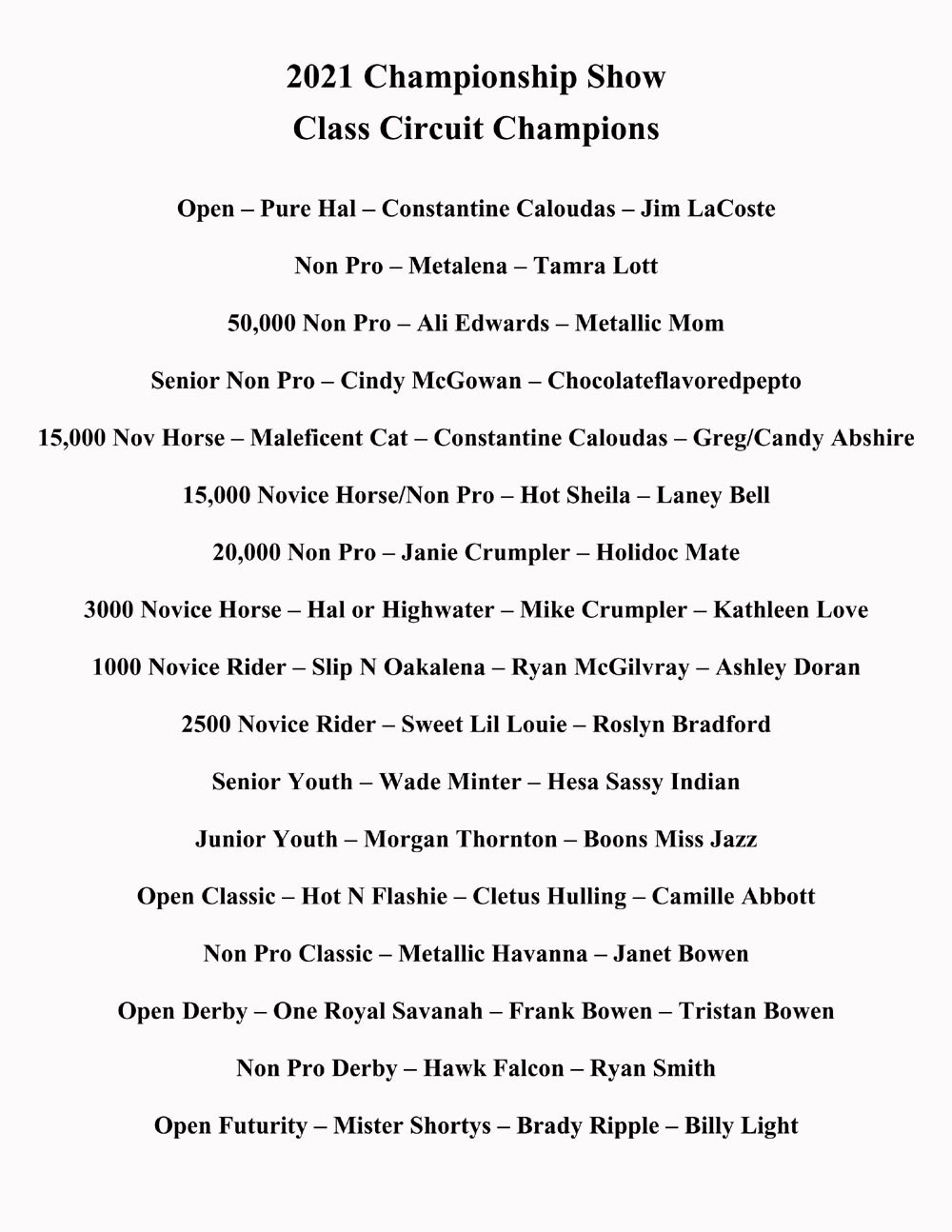 ---
CONGRATULATIONS!
Your new ACHA directors for the 2022 Point Year will be:
Butch Lott
Chris Woods
Jodi Henderson
Raena Wharton
Be sure and congratulate these individuals when you see them!
---
CONGRATULATIONS to the
Australian National finals champion and runner up title holders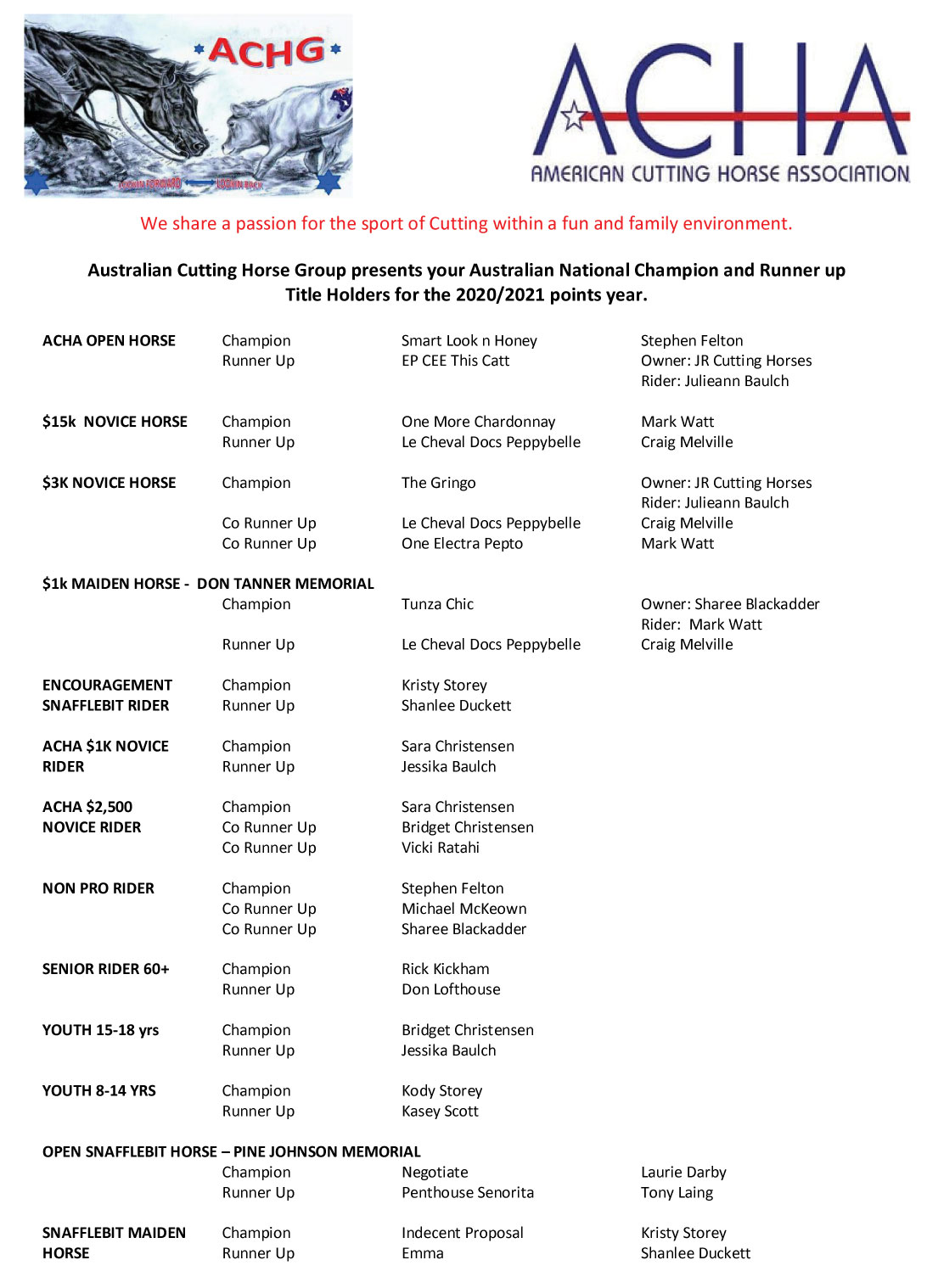 ---
---
Communication Methods:
Would you like to receive emails from ACHA?
Send your name to us at achacutting@yahoo.com to be added to our email list.
"Like" our Facebook page and the pages of our affiliates to get up to date information or send messages via Facebook.
---
In continuance of the American West, and the ranching lifestyle, the American Cutting Horse Association strives to promote cutting horses as a competition sport. The goal of the ACHA is to promote the breeding, training and sport of these great horses in a competitive setting.
By the establishment of rules of conduct for cutting horse contests and the keeping of complete and accurate records of these contests, the ACHA seeks to promote and regulate the showing of cutting horses.
There is a place in the ACHA for contestants and their horses at any level and any goal. ACHA membership consists of people of diverse backgrounds and talents and encourages individuals, families and companies to become involved in the sport of cutting

Upcoming Events
---
October 15-16
Southwest Texas CHA - Belton, TX
---
November 10-13
ACHA Championship Show - Belton, TX
---
LATEST NEWS

RULE CHANGE:
Please read the important rule changes for 2022
Click here to view!
---
Thank You Sponsors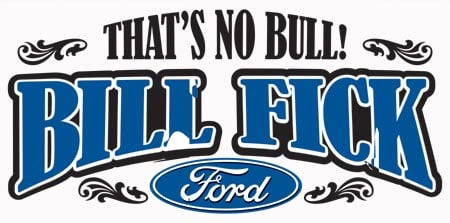 2022 SADDLE SPONSORS:
Citizens State Bank / Martha Wilson
Sam Munroe / McDonald's (2 locations)
MA Partners / Wunsch Family
Turner West Performance Horses
Quick Be A Cat
Mark Johnson
2022 SPONSORS:
Bill Fick Ford
Customers of Trent Bell
Camille Abbott
RJB Insurance Group, LLC
Martin Chrysler Dodge Jeep
Trademarks Promotional Products
2022 ACHA WEEKEND SPONSORS:
Bobby & Lynn Glover
Terry Jones Electric
Mr Hides Leather Shop
Jana Lowe
Bowers Veterinary Clinic
Mitch Farris Cutting Horses
Constantine Caloudas Cutting Horses
South Texas CHA
Southwest Texas CHA
Susan Rollins
Elizabeth Riley
Raena Wharton