Welcome to the ACHA
2021 ACHA Scholarship Application Deadline: August 15
click here for scholarship application
---
---
MEMBER SPOTLIGHT
Paige Kincaid and Her People
By Raena Wharton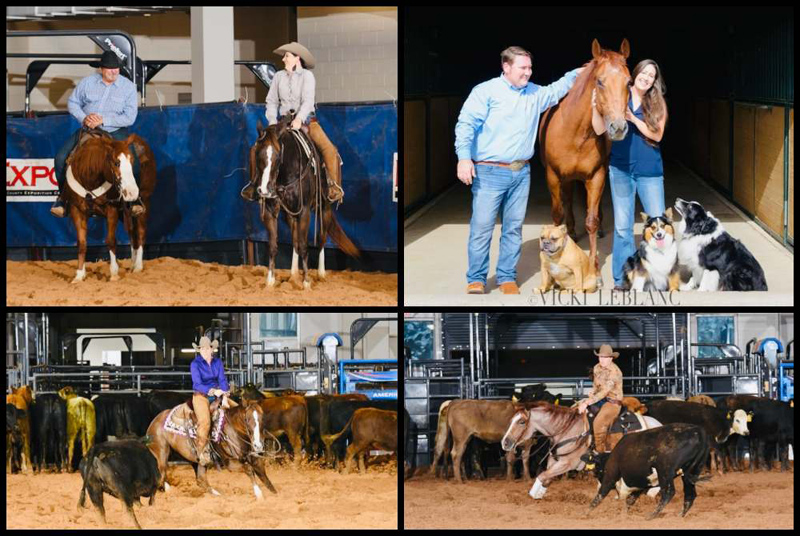 Most horse trainers talk about their "customers" or "clients" or "owners." Paige Kincaid refers to "my people" when discussing the owners of the horses she rides. That one small detail creates a big difference. To this 2020 ACHA World Champion in both the Open and the $15,000 Novice Horse class, cutting is about more than what she can win – which is a lot. Kincaid won the ACHA Open World Championship on ZR One owned by Keith Mesker. She also won the $15,000 Novice Horse World Championship on Mecoms Choice owned by Leigh Ann Schultz. However, to Kincaid cutting is almost as much about what her "people" can win as what she can.
Although Kincaid has been highly successful in showing cutting horses, she also relishes helping the Non-Pros who ride in her barn. She does not consider her Non-Pros as just a necessity to pay the bills so she can go show. The enthusiasm in her voice confirms that she genuinely loves working with her "people." She says she loves watching them get better at cutting.
Of course, Kincaid also loves showing herself. "I eat, sleep, and breathe going to shows," and she has since her first cutting experiences. She began in Fort Worth at the 2001 NCHA youth scholarship cutting. Mike and Kim McCarty were the first cutters she met, and she says their daughter Ryan "drug her around to all the youth activities" where she met more cutters.
Unlike many youth cutters, Paige did not grow up in a cutting family. Far from it. Her father was from New York, and she grew up in Phoenix, Arizona, where she and her mother often fed carrots to the neighborhood horses. Paige's introduction to riding was on trail riding horses and jumpers. She has fond memories of Tammy, the thirty-year-old mare with cancer, and of Chino, the one-eyed jumper.
Once she started cutting, Paige excelled very quickly. Eight years after that first cutting in Fort Worth, she was inducted into the NCHA Youth Hall of Fame in 2009. Paige is proud of the fact that, because she was not the daughter of a trainer, she succeeded in spite of having access to only two horses. "I didn't borrow anything," she stated.
Throughout high school Kincaid says horses were her life. She did not want to go to any further school because she only wanted to ride cutting horses. "I couldn't imagine doing anything else," she claims. After her stint as a youth, she won the World Championship in the $50,000 Non-Pro. A fellow Non-Pro competitor remembers her as someone who would "beat your butt."
Kincaid eventually worked for Gavin Jordan in California and with Mike Wood. She also spent some time with Mark Mills, Lindy Burch, and Raymond Shumate. Kincaid became a trainer in 2015 and moved to Texas in 2017 after Raymond Shumate convinced her to come to Texas to show some horses for him.
Among Kincaid's proudest moments are winning the Todd Drummond Memorial Award (an NCHA award for outstanding youth in scholastics, extra-curricular activities, and cutting horse involvement) and becoming a World Champion last year as a trainer. She says the key to her success is "not getting in my own way" plus trusting herself and believing that her way is the best.
Kincaid credits other trainers for supporting her as a woman in a male-dominated profession. She says Gavin Jordon gave her confidence. At first, she felt like she had to work at it a little harder to get judges to mark her, but now that she has proven her ability, she does not feel that being female is detrimental to her career as a trainer.
This young trainer currently prefers weekend shows over aged events. She likes older horses and believes her niche is in fixing horses that other people might not get along with. In her opinion, today's cattle force horses to work differently to be competitive. "They can't be that flat on a really tough cow."
Kincaid predicts that there will be fewer cutting affiliates but bigger shows in the future. She believes the ACHA needs to be flexible to encourage more affiliates to organize. She thinks too many affiliate requirements could hinder expansion.
In September 2020, Kincaid married firefighterJacob Prazak, but she does not plan to change her name professionally. She says her new husband helps a lot at the barn and is just beginning to ride. Their future appears to be emersed in cutting. She clearly plans to continue working with Non-Pros as well as showing Novice and Open horses. "I love having good horses to show, but I also love seeing 'my people' succeed" said Kincaid. "We are one big happy family."
---
Communication Methods:
Would you like to receive emails from ACHA?
Send your name to us at achacutting@yahoo.com to be added to our email list.
Would you like to receive reminders via text from ACHA?
Simply text @achacu to 81010. You will automatically be added to the ACHA group and be able to receive text messages from time to time. You can opt out from receiving these messages at any time.
"Like" our Facebook page and the pages of our affiliates to get up to date information or send messages via Facebook.
---
In continuance of the American West, and the ranching lifestyle, the American Cutting Horse Association strives to promote cutting horses as a competition sport. The goal of the ACHA is to promote the breeding, training and sport of these great horses in a competitive setting.
By the establishment of rules of conduct for cutting horse contests and the keeping of complete and accurate records of these contests, the ACHA seeks to promote and regulate the showing of cutting horses.
There is a place in the ACHA for contestants and their horses at any level and any goal. ACHA membership consists of people of diverse backgrounds and talents and encourages individuals, families and companies to become involved in the sport of cutting
---

Upcoming Events
---
August 14, 2021(one day only)
Am South TX CHA - Brenham, TX
---
August 21 & 22, 2021
Am Southwest Tx CHA - Belton, TX
---
September 11 & 12, 2021
ACHA Extravaganza - Belton, TX
---
September 25 & 26, 2021
Am Southwest Tx CHA - Belton, TX
---
LATEST NEWS

RULE CHANGE:
Please read the important rule changes for 2020
Click here to view!
---
Thank You Sponsors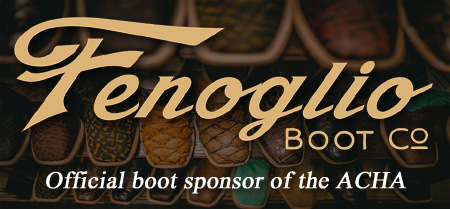 2021 SADDLE SPONSORS:
Mark Johnson
Citizens State Bank
2021 SPONSORS:
Martin Chrysler Dodge Jeep Ram
Rollo Insurance/Trinity - Lesley West, Rusty Baker
Trademarks Promotional Products
2021 ACHA WEEKEND SPONSORS:
KO Trading
Washington County Tractor
Sombrero Brands
Terry Jones Electric
Lynn & Bobby Glover
Bowers Veterinary Clinic
Texas Equine Clinic
Nueces Canyon Ranch
Jana Lowe
Robert Fuentes Cutting Horses
Southwest Texas CHA
J Bar Ranch
Seamons Cutting Horses
The Kenney Store
Mitch Farris Cutting Horses