Welcome to the ACHA
Championship Show Information
January 11 - 13, 2024
Tentative Schedule of Events
Entry Fees & Info
Entry Form
2024 Membership Form
---
Congratulations to the ACHA
2023 Aged Event Year End Champions
4 Year Old Open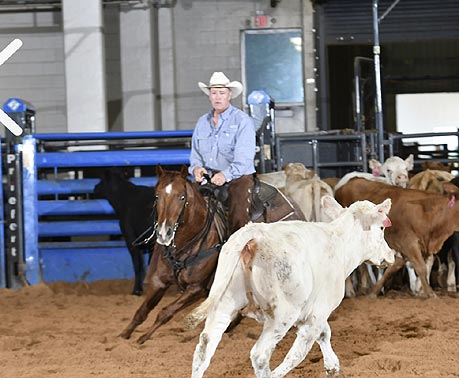 High Steppin Rey - Michael Blewitt - Justin Nelson
Metallic Obsession - Mark Kelley - Tanja Allen
Reysin Katz - Constantine Caloudas - Billy Collier
Yolo Savanah - Frank Bowen - Janet Bowen
Cashin Benjaninz - Ben Johnson - Mark Johnson
4 Year Old Non Pro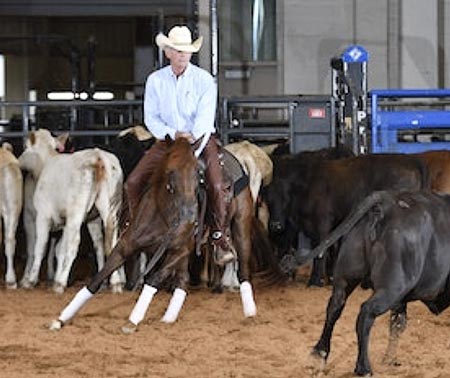 Reyzin Katz - Billy Collier
Yolo Savanah - Janet Bowen
5/6 Year Old Open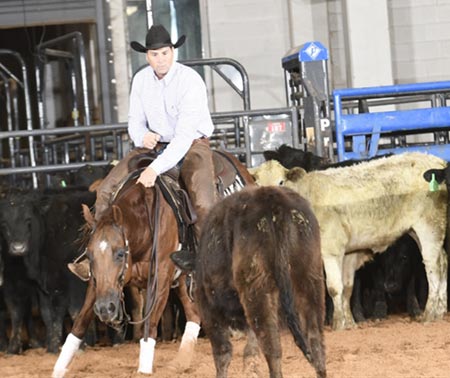 TR Cat - Constantine Caloudas - Gary Janacek
Reys China Cat - Ben Johnson - Robyn Killion
Ima Reyzin Sann - Robert Fuentes - Carl Veasley
Sweet Cinnamon Girl - James Davison - Jaycie Davison
Metallics Molly - Mark Kelley - Geoff Weisbart
5/6 Year Old Non Pro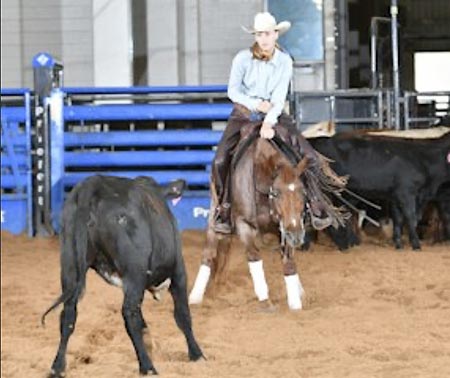 Smart Looking Choice - Arwen Bac
Royal Quixote Cat - Jaclyn Myers
Just Let Me Hold You - David Neyland
A Rebel In Paris - Beverly Moore
Shez Hott - Susan Brooks
---
Congratulations to the 2022 World Champions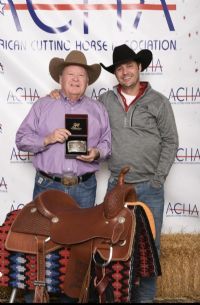 Open
Catchyalater
Owner: Mark Johnson
Rider: Ben Johnson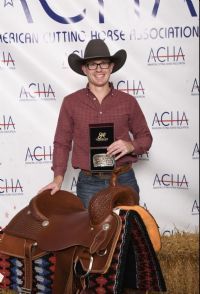 Non Pro
Paul Myers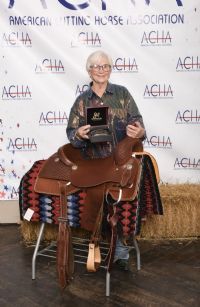 Senior Non Pro
Martha Wilson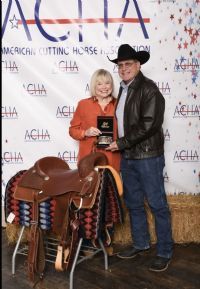 25,000 Novice Horse
Hot N Flashie
Owner: Camille Abbott
Rider: Cletus Hulling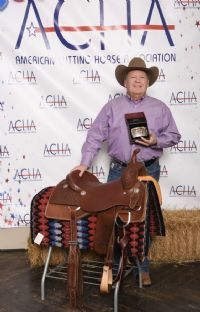 50,000 Non Pro
Mark Johnson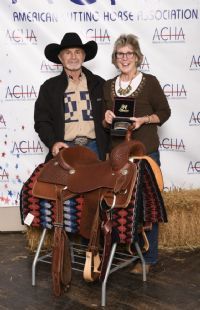 25,000 Novice Horse/Non Pro
The Miracle Light
Jennifer Bowers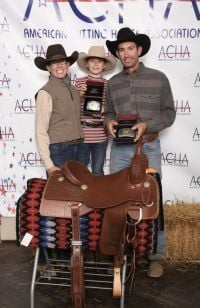 5000 Novice Horse
LH Karaeoke Kat
Rider: Eddie Bourke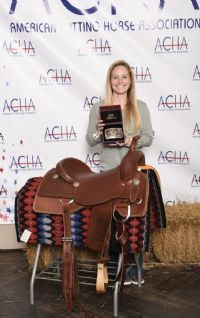 1000 Novice Rider
Stephanie McGilvray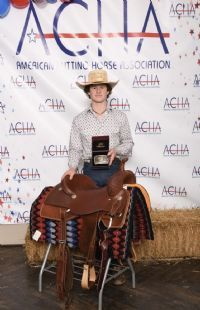 2500 Novice Rider
Wade Minter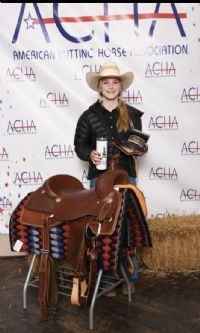 Senior Youth
Clara Keath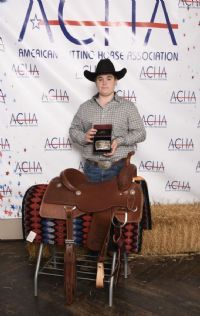 Junior Youth
Morgan Thornton
---
Congratulations to the ACHA Year End Award Winners
Click here to view more photos in gallery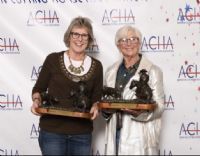 Member Hall of Fame
Jennifer Bowers & Martha Wilson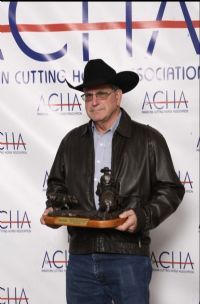 Open Rider Hall of Fame
Cletus Hulling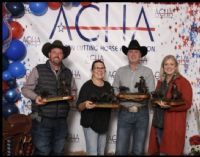 Non Pro Rider Hall of Fame
Ryan Smith, Lynn Glover,
Chris Woods, Jana Lowe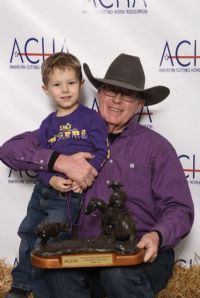 High Point Open Rider
Butch Lott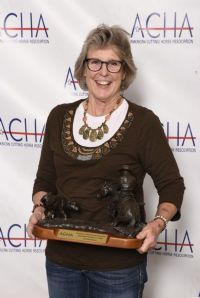 High Point Non Pro Rider
Jennifer Bowers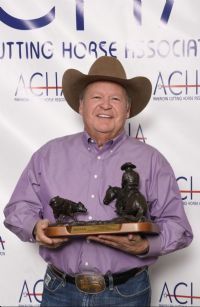 High Point Horse of the Year
Catchyalater
Owner: Mark Johnson
Riders: Mark & Ben Johnson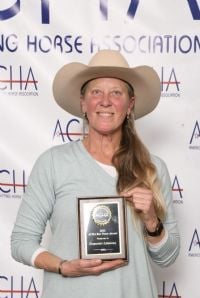 Ben Todd Award
Dorothy Lemecha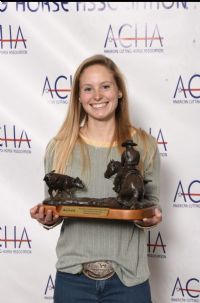 Rookie of the Year
Stephanie McGilvray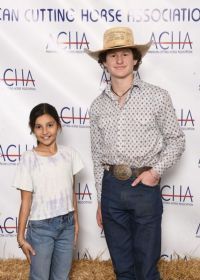 McDonalds Shootout Junior & Senior Youth
Sadie Seidler & Wade Minter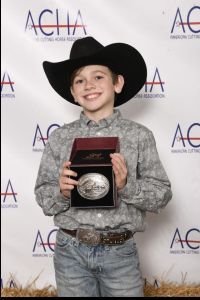 Most Improved Youth
Sawyer McWilliams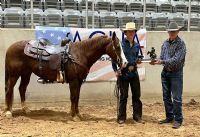 Affiliate Shootout
Wade Minter Southwest Texas CHA
---
CONGRATULATIONS TO THE 2022 TOP TEN!

---
---
Communication Methods:
Would you like to receive emails from ACHA?
Send your name to us at achacutting@yahoo.com to be added to our email list.
"Like" our Facebook page and the pages of our affiliates to get up to date information or send messages via Facebook.
---
In continuance of the American West, and the ranching lifestyle, the American Cutting Horse Association strives to promote cutting horses as a competition sport. The goal of the ACHA is to promote the breeding, training and sport of these great horses in a competitive setting.
By the establishment of rules of conduct for cutting horse contests and the keeping of complete and accurate records of these contests, the ACHA seeks to promote and regulate the showing of cutting horses.
There is a place in the ACHA for contestants and their horses at any level and any goal. ACHA membership consists of people of diverse backgrounds and talents and encourages individuals, families and companies to become involved in the sport of cutting

Upcoming Events
---
January 11 - 13, 2024
ACHA Championship Show - Belton, TX
NEW SHOW DATES!!
---
January 27-28
Southwest Texas CHA - Belton
---
Feb 10-11
Southwest Texas CHA - Lorena
---
LATEST NEWS

RULE CHANGE:
Please read the important rule changes for 2022
Click here to view!
---
Thank You Sponsors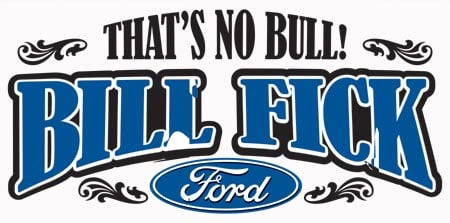 2023 SPONSORS:
Ronney and Alana Coleman
De Cillo Equine Clinic
Pete and Brenda Rosales
Seidler Family
Martin Chrysler Dodge Jeep
RJB Insurance Group
Trademarks Promotional Products
LNK Plastics, LLC
2022 SADDLE SPONSORS:
Citizens State Bank / Martha Wilson
Sam Munroe / McDonald's (2 locations)
MA Partners / Wunsch Family
Turner West Performance Horses
Quick Be A Cat
Mark Johnson
Mitchell Pipe & Supply LLC
The Original Rowdy Bunch
2022 SPONSORS:
Bill Fick Ford
Customers of Trent Bell
Camille Abbott
RJB Insurance Group, LLC
Martin Chrysler Dodge Jeep
Trademarks Promotional Products
Pete & Brenda Rosales
---