MEMBERS HALL OF FAME
The ACHA Member's Hall of Fame was established to recognize those individuals who have made outstanding and unusual contributions to the ACHA's basic purpose, which is the public exhibition and promotion of the cutting horse. Individuals honored have exhibited a high moral character, good sportsmanship, fairness, and an exemplary contribution of time, effort and interest in the ACHA and its basic endeavors.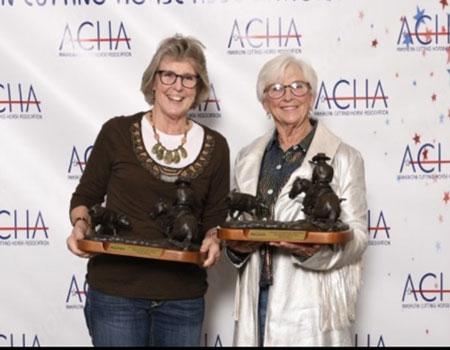 2022 Member Hall of Fame
Jennifer Bowers & Martha Wilson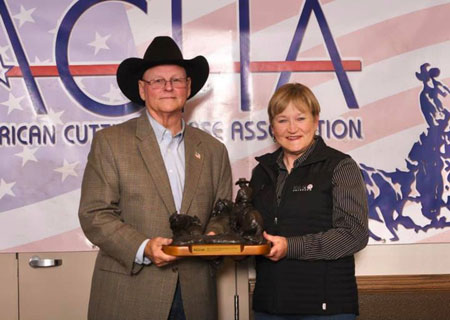 2021 Member Hall of Fame recipients
Jim & Jan Pederson Gandy

2020 Member Hall of Fame
Raena Wharton

2020 Member Hall of Fame
Mark Hollar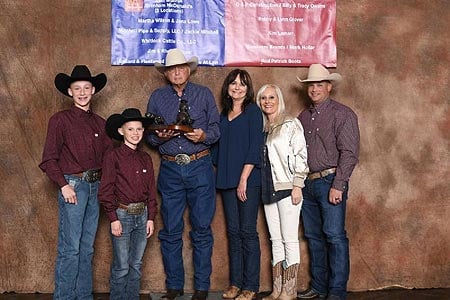 2019 Member Hall of Fame
Jim & Rhonda Ross (center)
along with grandsons JT & Dakota West
& daughter Tayvn & husband Josh West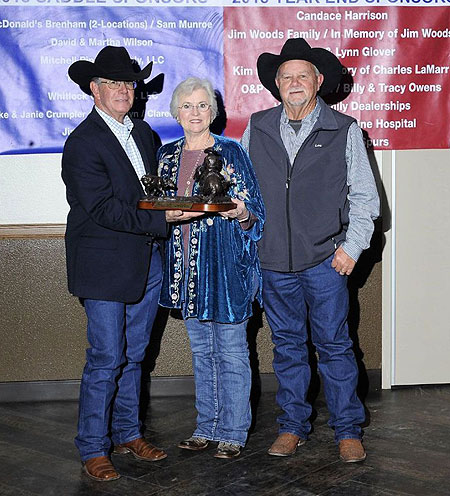 2018 Member Hall of Fame
Lee and Judy Barron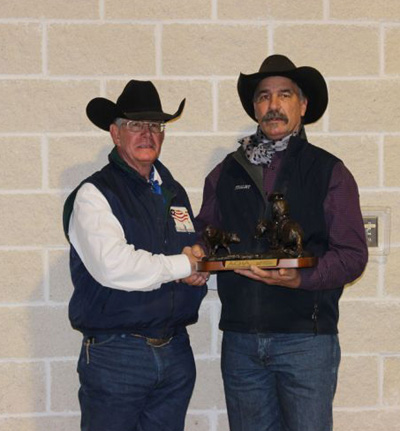 2017 Member Hall of Fame
Mike Crumpler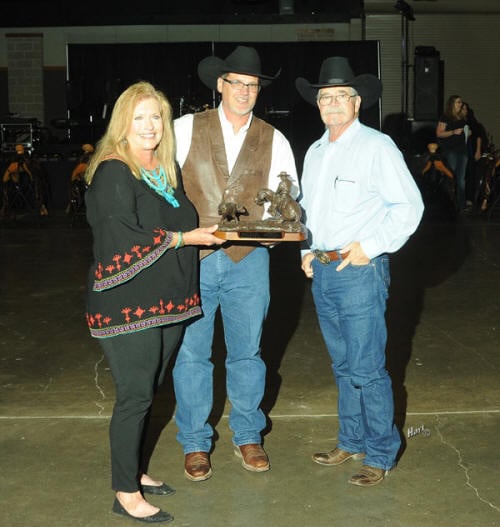 2016 Member Hall Of Fame Inductees
Rosemary & Mike Randolph presenting award is Jason Borchardt (middle)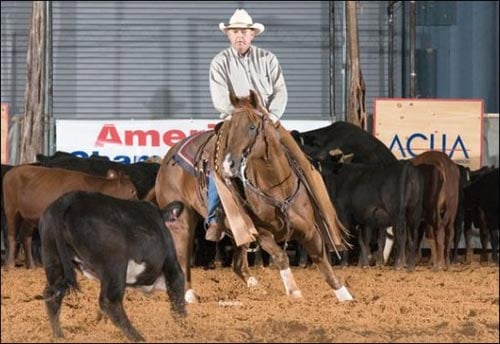 2015 Ellis Randolph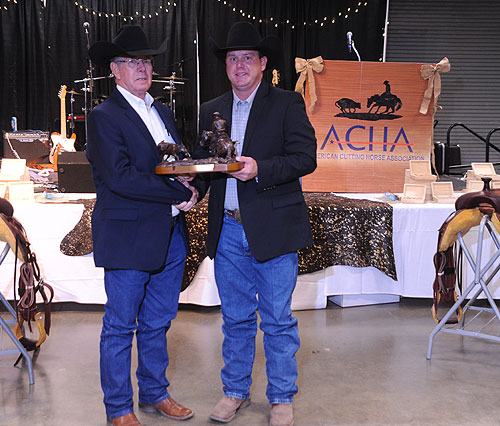 2015 Mike Combs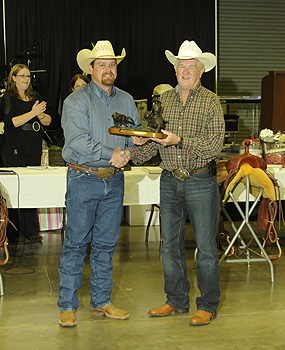 2014 Charles LaMarr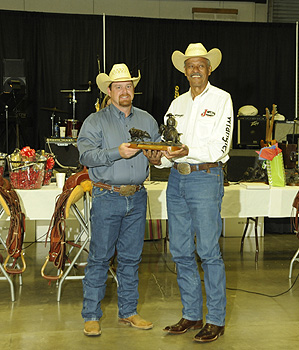 2014 Harold Armstrong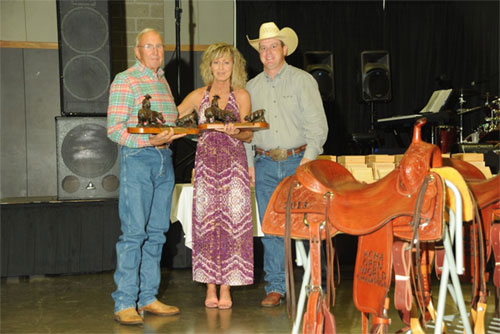 2013 D'Ann Randolph and David Wilson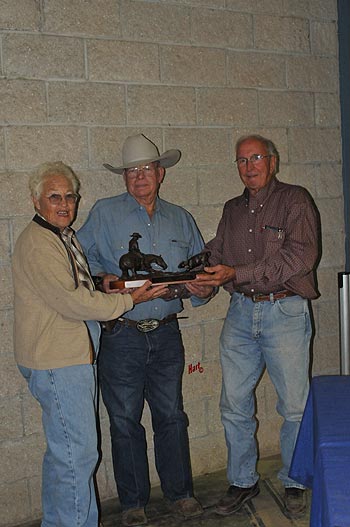 2012 T.C. & Kay Reeder

2012 Jim Woods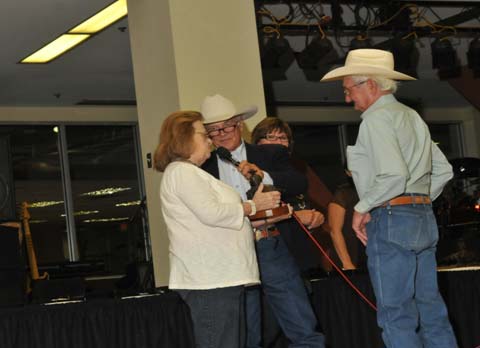 2011 John & Ann Brown

2011 Robert Pruett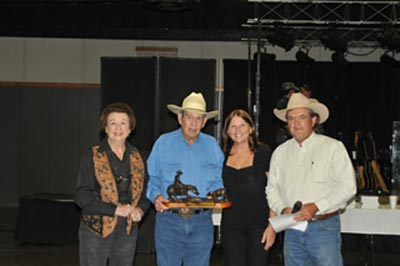 2010 R.C. & June Oliver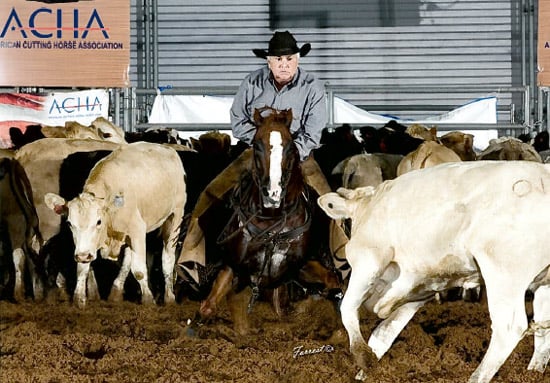 2010 Jimmy Wolf

2009 Sandy Sokol
2009 Derk Harmsen
2009 Noe Silva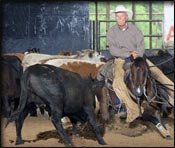 2008 Russell McGehee

2007 Jack Newton
2007 Curtis Lockey
2006 Sam Munroe, Jr.
2005 George Combs
2005 Don Carr
2004 Red Randolph
2003 Performance Trucks/R.C. Sweeten
2002 Bobby & Lynn Glover
2001 Bob Baker
2000 Odell Geer
---

Upcoming Events
---
January 11 - 13, 2024
ACHA Championship Show - Belton, TX
NEW SHOW DATES!!
---
January 27-28
Southwest Texas CHA - Belton
---
Feb 10-11
Southwest Texas CHA - Lorena
---
LATEST NEWS

RULE CHANGE:
Please read the important rule changes for 2022
Click here to view!
---
Thank You Sponsors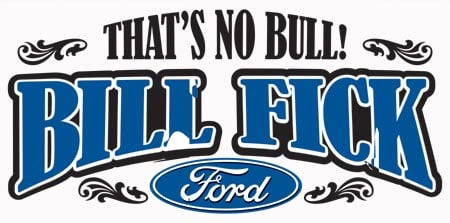 2023 SPONSORS:
Ronney and Alana Coleman
De Cillo Equine Clinic
Pete and Brenda Rosales
Seidler Family
Martin Chrysler Dodge Jeep
RJB Insurance Group
Trademarks Promotional Products
LNK Plastics, LLC
2022 SADDLE SPONSORS:
Citizens State Bank / Martha Wilson
Sam Munroe / McDonald's (2 locations)
MA Partners / Wunsch Family
Turner West Performance Horses
Quick Be A Cat
Mark Johnson
Mitchell Pipe & Supply LLC
The Original Rowdy Bunch
2022 SPONSORS:
Bill Fick Ford
Customers of Trent Bell
Camille Abbott
RJB Insurance Group, LLC
Martin Chrysler Dodge Jeep
Trademarks Promotional Products
Pete & Brenda Rosales
---