Welcome to the ACHA
Member Spotlight
2021 High Point Horse of the Year: Backwoodz Bad Girl

Backwoodz Bad Girl has been a very good girl. The 2014 mare owned by Gena and Bucky Bonner, was the ACHA Open Champion horse for 2021 with Trent Bell showing, and she contributed to Bell being named the top Open rider of 2021. The mare's combined Open points with fourth place in the Non Pro for owner Gena Bonner clenched the ACHA 2021 Horse of the Year award. Yes, Backwoodz Bad Girl has been a very, very good girl.
Backwoodz Bad Girl was purchased by Gena and Bucky Bonner in January, 2021. Trainer Trent Bell said the mare just kept getting better and better as the show year continued. Her new owners were thrilled.
"I just wanted to buy a horse to make Gena happy," Bucky said. "We never dreamed the mare would wind up as Horse of the Year."
Her new horse exceeded expectations for Gena as well. Gena had been concerned that she could not be competitive showing in the Non Pro due to her own lack of experience at that level. It was a tight race among the Non Pro competitors, and Gena's final position in the standings did not come easily, but she achieved her goal of making the top five in her first year showing in the Non Pro.
Backwoodz Bad Girl is by Auspicious Cat and out of Backwoodz Barbie by Zack T Wood. At the beginning of the 2022 point year, she had $18,333 in ACHA earnings and lifetime earnings of $48,628.
Bell plans to continue to show her in the Open, but the focus now will be on Gena showing more in the Non Pro and other classes. Bell says, "This is Gena's year."
The petite sorrel mare consistently gives her all in the show pen. For example, Backwoodz Bad Girl marked the highest score in the fall ACHA Extravaganza with a 77 in the Open. Bell says the best thing about the mare is her consistency. He added that she is not impacted by being a mare. "She acts like a gelding," he added.
According to both Gena and Trent Bell, Backwoodz Bad Girl is easy to ride. Bell says she is simple to keep ready to show. He calls her the "station wagon" because she is so dependable. He says they turn her out at home, and she is not a problem at all.
The mare is also enjoyable to ride out in the pasture just for pleasure, and quite gentle. Thirteen-year-old daughter Josie Bell favors the mare as one to ride at home. "Josie loves her," according to Trent.
The mare has had three owners while in Bell's barn. She had been given the barn name of "Gena" even before Gena Bonner owned her, but Bell says he does not know why that was chosen for her barn name. Nevertheless, it seemed destined to that the two Genas become a pair, and Gena and Bucky have no plans on giving their horse another home any time soon. What they are considering, however, is breeding her, with hopes of transferring or freezing an embryo.
This gritty little mare shows no signs of slacking off. At the first ACHA show of this new point year, Gena showed her twice in the Non Pro. After several weeks off and only one preparatory work on the flag before the show, the pair marked a 72 and 74, earning points and checks both days to kick start the new year.
Even though Gena is the one who shows Backwoodz Bad Girl, there is plenty of help and support from Bucky. Bell says, "Bucky loves that mare. They take good care of her. They appreciate her, and I like that."
Looks like the frequent trips to the pay window will continue for Gena and Bucky's mare. After all, Backwoodz Bad Girl is not a bad girl at all.
---
Congratulations to the 2021 World Champions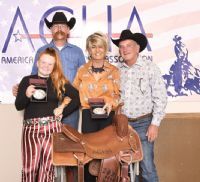 Open
Backwoodz Bad Girl
Owners: Gena & Bucky Bonner
Rider: Trent Bell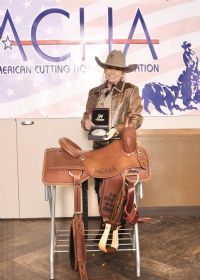 Non Pro
Bobbie Sue Shore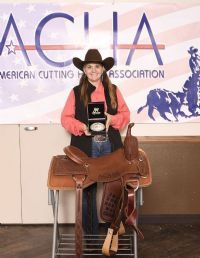 50,000 Non Pro
Janie Crumpler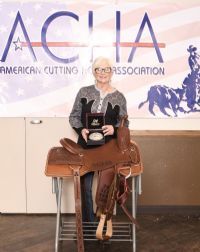 Senior Non Pro
Martha Wilson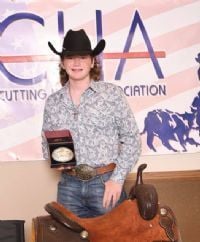 Junior Youth
Toby Combs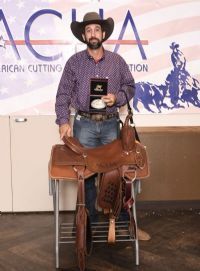 3000 Novice Horse
CR Mr Peppys Mambo
Owner: Craig Robinson
Rider: Michael Crumpler Jr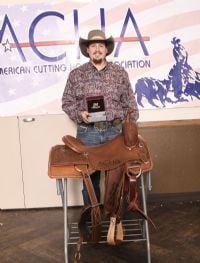 2500 Novice Rider
Ryan McGilvray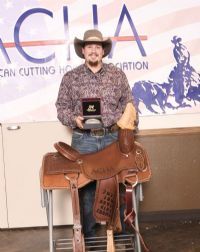 1000 Novice Rider
Ryan McGilvray
---
Congratulations to the ACHA Year End Award Winners
Click here to view more photos in gallery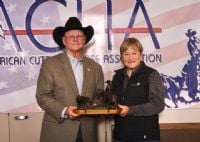 2021 Member Hall of Fame recipients
Jim & Jan Pederson Gandy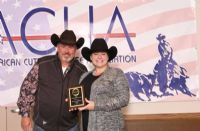 Ben Todd Award
Catherine & Terry Jones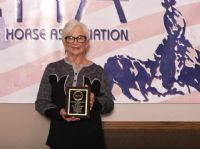 Non Pro Hall of Fame Silver Plaque
presented in recognition of
earnings of $75,000 or more
Martha Wilson.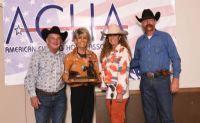 2021 High Point Horse
Backwoodz Bad Girl
Owners: Gena & Bucky Bonner
Riders: Trent Bell & Gena Bonner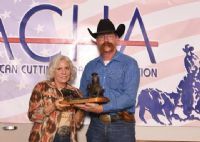 2021 High Point Open Rider
Trent Bell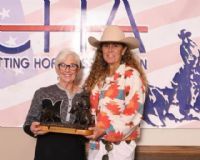 2021 High Point Non Pro Rider
Martha Wilson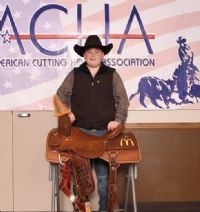 McDonalds Shootout Junior Champion
Morgan Thornton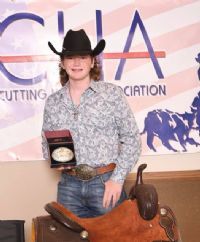 2021 ACHA World Champion Junior Youth
Toby Combs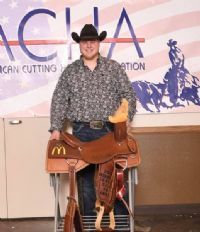 McDonalds Shootout Senior Youth Champion
Dually Husband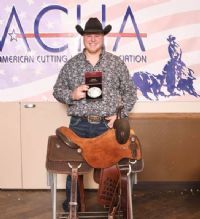 World Champion Senior Youth
Dually Husband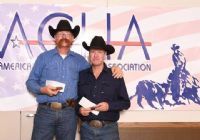 2021 Top Hand Awards
Trent Bell & Michael Blewitt
Not pictured: Butch Lott & Cletus Hulling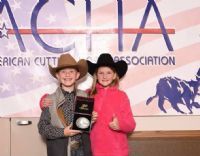 Most Improved Youth
Clay Hindt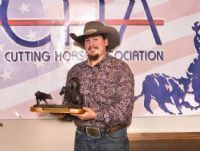 2021 Rookie of the Year
Ryan McGilvray
---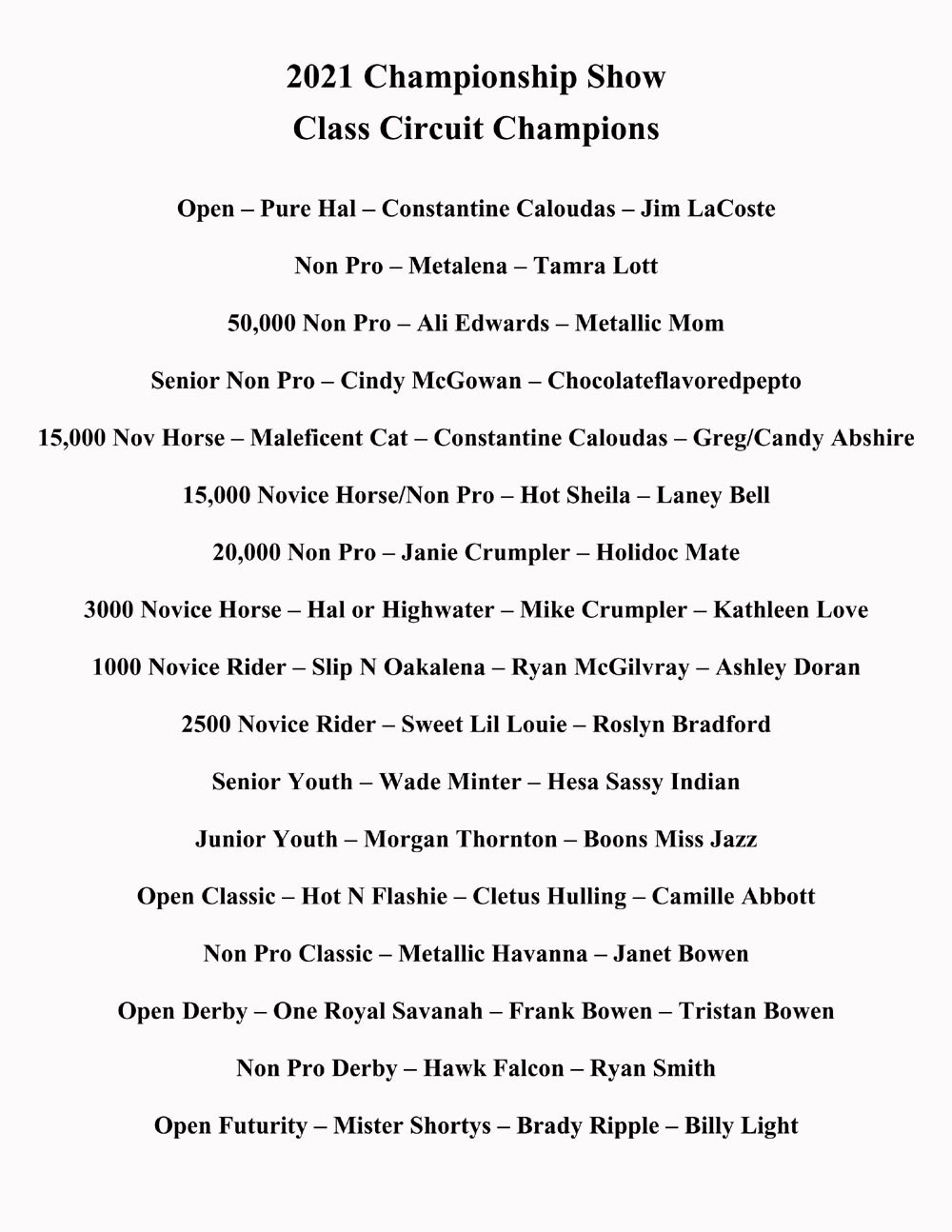 ---
CONGRATULATIONS!
Your new ACHA directors for the 2022 Point Year will be:
Butch Lott
Chris Woods
Jodi Henderson
Raena Wharton
Be sure and congratulate these individuals when you see them!
---
CONGRATULATIONS to the
Australian National finals champion and runner up title holders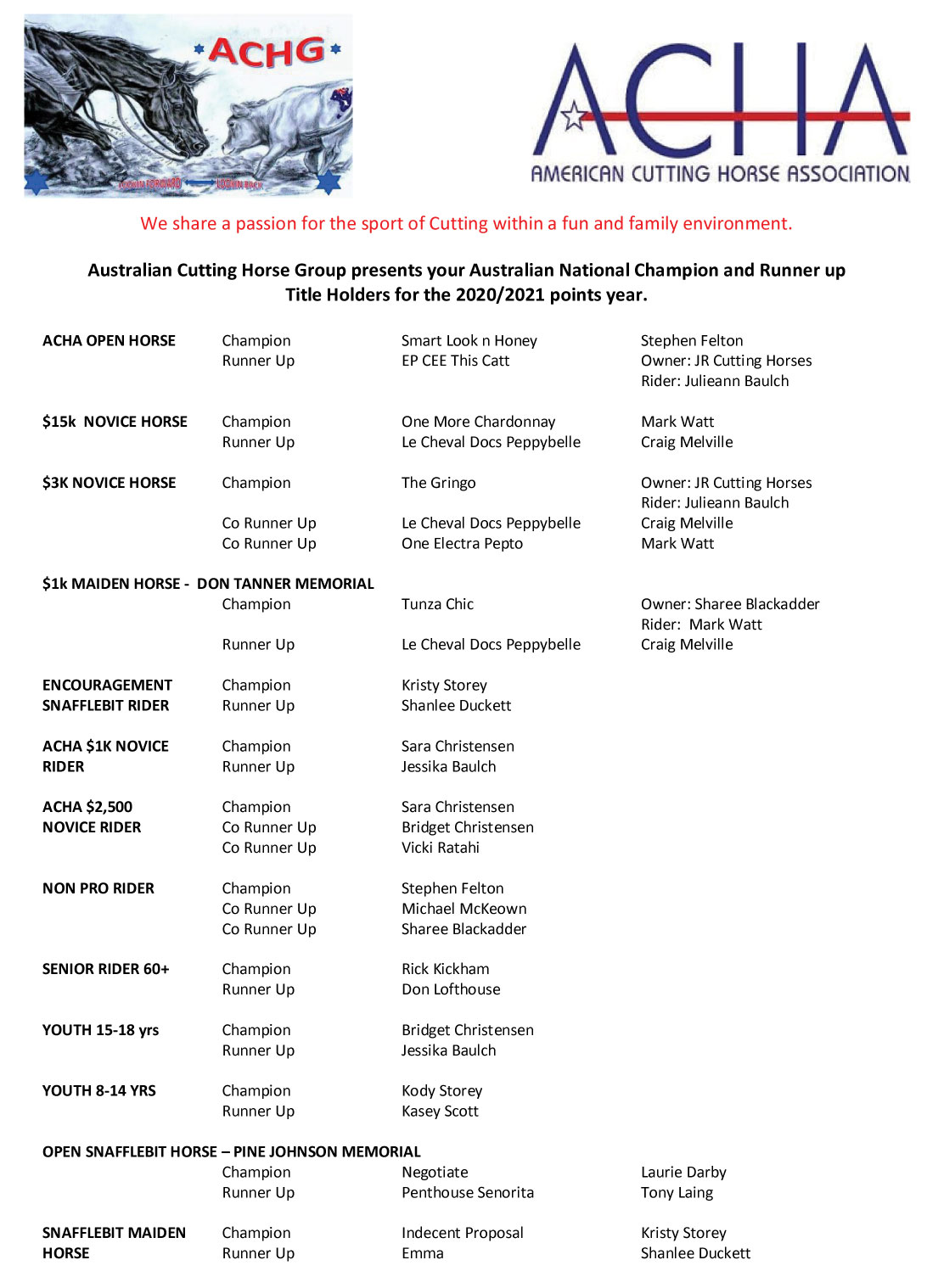 ---
---
Communication Methods:
Would you like to receive emails from ACHA?
Send your name to us at achacutting@yahoo.com to be added to our email list.
"Like" our Facebook page and the pages of our affiliates to get up to date information or send messages via Facebook.
---
In continuance of the American West, and the ranching lifestyle, the American Cutting Horse Association strives to promote cutting horses as a competition sport. The goal of the ACHA is to promote the breeding, training and sport of these great horses in a competitive setting.
By the establishment of rules of conduct for cutting horse contests and the keeping of complete and accurate records of these contests, the ACHA seeks to promote and regulate the showing of cutting horses.
There is a place in the ACHA for contestants and their horses at any level and any goal. ACHA membership consists of people of diverse backgrounds and talents and encourages individuals, families and companies to become involved in the sport of cutting

Upcoming Events
---
NEW DATE ADDED!
July 9-10
Southwest Texas CHA - Belton, TX
---
July 16-17
American South TX Brenham
---
LATEST NEWS

RULE CHANGE:
Please read the important rule changes for 2022
Click here to view!
---
Thank You Sponsors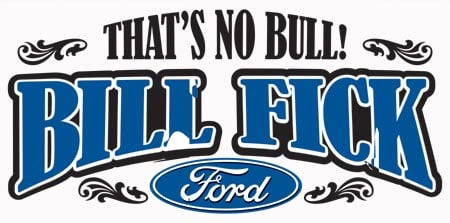 2022 SADDLE SPONSORS:
Sam Munroe / McDonald's (2 locations)
MA Partners / Wunsch Family
Turner West Performance Horses
Quick Be A Cat
Mark Johnson
2022 SPONSORS:
Customers of Trent Bell
Camille Abbott
RJB Insurance Group, LLC
Martin Chrysler Dodge Jeep
2022 ACHA WEEKEND SPONSORS:
Bobby & Lynn Glover
Terry Jones Electric
Mr Hides Leather Shop
Jana Lowe
Bowers Veterinary Clinic
Mitch Farris Cutting Horses
Constantine Caloudas Cutting Horses
South Texas CHA
Southwest Texas CHA
Susan Rollins
Elizabeth Riley
Raena Wharton