Sponsors
We would like to THANK our Sponsors we could not do it with out you!
Anyone interested in Sponsoring Year End Saddles or Awards -
please contact the ACHA office @ 979-836-3370 or Chris Woods 832-541-3246.
2022 SADDLE SPONSORS:



Sam Munroe / McDonald's (2 locations)
MA Partners / Wunsch Family
Turner West Performance Horses
Quick Be A Cat
Mark Johnson
Citizens State Bank / Martha Wilson
Mitchell Pipe & Supply LLC
The Original Rowdy Bunch
2022 SPONSORS:
Bill Fick Ford
Customers of Trent Bell
Camille Abbott
RJB Insurance Group, LLC
Martin Chrysler Dodge Jeep
Trademarks Promotional Products
2022 ACHA WEEKEND SPONSORS:
Bobby & Lynn Glover
Terry Jones Electric
Mr Hides Leather Shop
Jana Lowe
Bowers Veterinary Clinic
Mitch Farris Cutting Horses
Constantine Caloudas Cutting Horses
South Texas CHA
Southwest Texas CHA
Susan Rollins
Elizabeth Riley
Raena Wharton


Upcoming Events
---
January 14 - 15
ACHA Winter Circuit - Belton, TX
---
January 28 - 29
Southwest Texas CHA - Belton, TX
---
LATEST NEWS

RULE CHANGE:
Please read the important rule changes for 2022
Click here to view!
---
Thank You Sponsors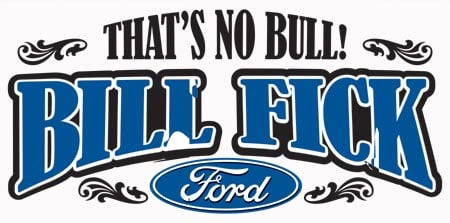 2022 SADDLE SPONSORS:
Citizens State Bank / Martha Wilson
Sam Munroe / McDonald's (2 locations)
MA Partners / Wunsch Family
Turner West Performance Horses
Quick Be A Cat
Mark Johnson
Mitchell Pipe & Supply LLC
The Original Rowdy Bunch
2022 SPONSORS:
Bill Fick Ford
Customers of Trent Bell
Camille Abbott
RJB Insurance Group, LLC
Martin Chrysler Dodge Jeep
Trademarks Promotional Products
2022 ACHA WEEKEND SPONSORS:
Bobby & Lynn Glover
Terry Jones Electric
Mr Hides Leather Shop
Jana Lowe
Bowers Veterinary Clinic
Mitch Farris Cutting Horses
Constantine Caloudas Cutting Horses
South Texas CHA
Southwest Texas CHA
Susan Rollins
Elizabeth Riley
Raena Wharton